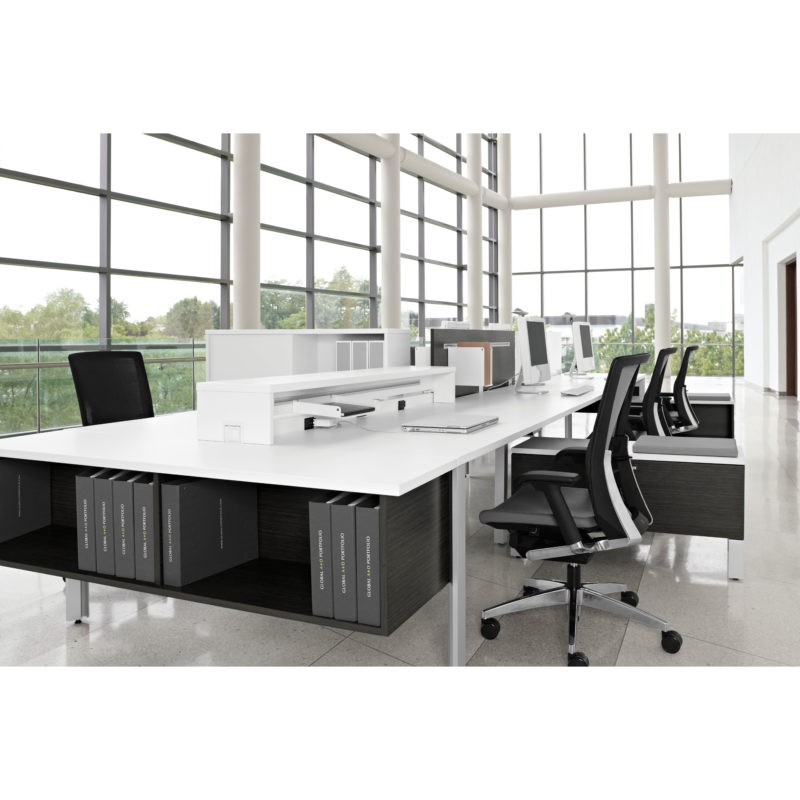 Features:
Bridges allows you to connect the dots in different ways from tables to benching, desking to systems.
Redefine how you connect and share. Bridges provides the tools for you to achieve so much more.
Our task was to develop an environment for collaborative teamwork which would facilitate the connection of people and ideas in a corporate setting… to design a platform which would serve as a catalyst inviting people to engage and co-create.
The collection includes freestanding and integrated seating modules, coordinating tables, privacy screens, power and lighting.
Seating elements can be linked together within a run of Bridges II tables, or as freestanding pieces – allowing the product to be used in open plan, reception or team areas.
Select a Model below to Get a Quote
Benching
This is the latest in office furniture design, benching systems consist of innovative, open-plan workstations. Our expert sales and design teams are excited to offer community-centric office interiors and benching office furniture that companies are looking for in their new or renovated office environments.
View All Benching
View All Cubicles