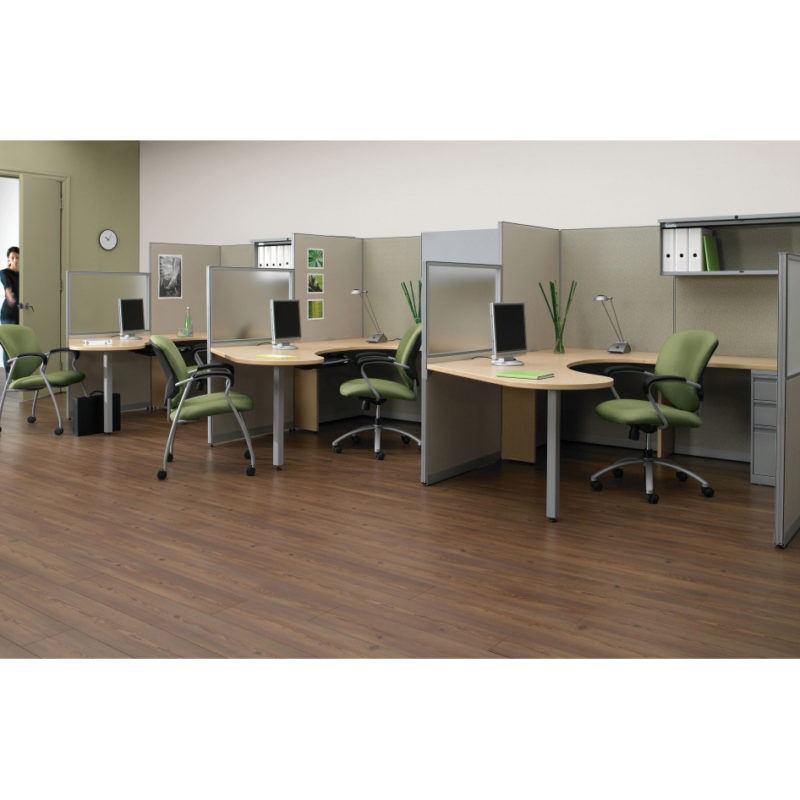 Features:
eO+ is an innovative modular panel and desking system that works for you… from workstations… to conference rooms… to teaming areas – with components that are easy to mix, match or reconfigure.
Panels can be configured freestanding to divide spaces and provide privacy or be combined with coordinating desking and storage components.
Worksurfaces provide ergonomic access to computers and substantial space for a multitude of tasks.
Off desk accessories are quickly and easily repositionable along the optional panel mounted rail.
For additional convenience and customization, eO+ panels are available with corkboard insets, dry erase modules, and glazed inserts.
Download Brochure
Select a Model below to Get a Quote
Typicals
Features
Finishes