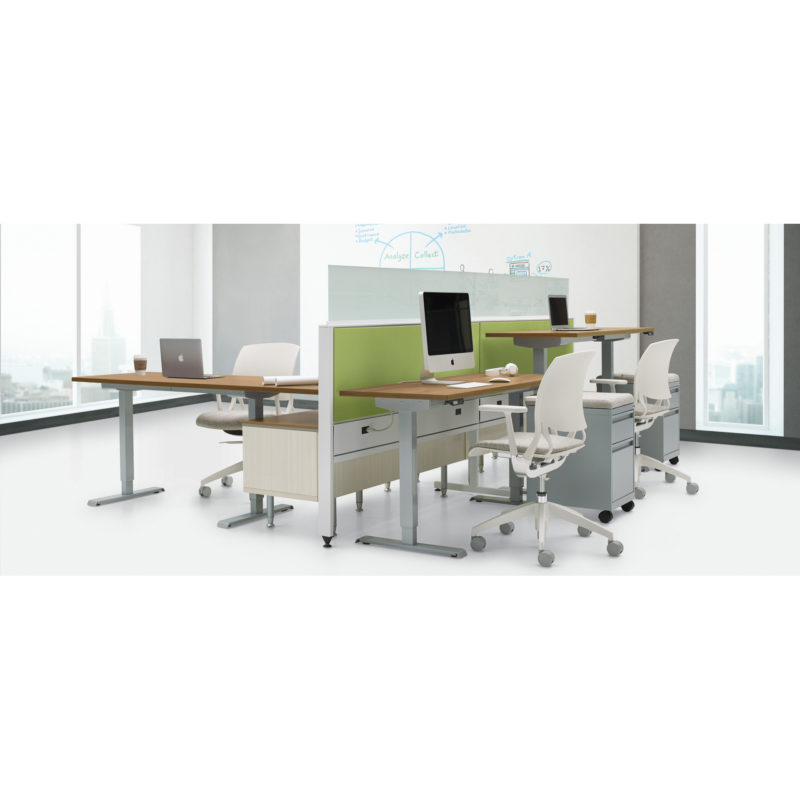 Features:
Intelli Beam™ brings forward a new era of open plan environments. The elevated beam combines the capability of panel systems with the style demanded in today's work and education spaces. Intelli Beam is driven by smart, modular design that powers individual workspaces and collaborative areas.
Select a Model below to Get a Quote
Typical
Features
Finishes
Images
Benching
This is the latest in office furniture design, benching systems consist of innovative, open-plan workstations. Our expert sales and design teams are excited to offer community-centric office interiors and benching office furniture that companies are looking for in their new or renovated office environments.
View All Benching
View All Cubicles