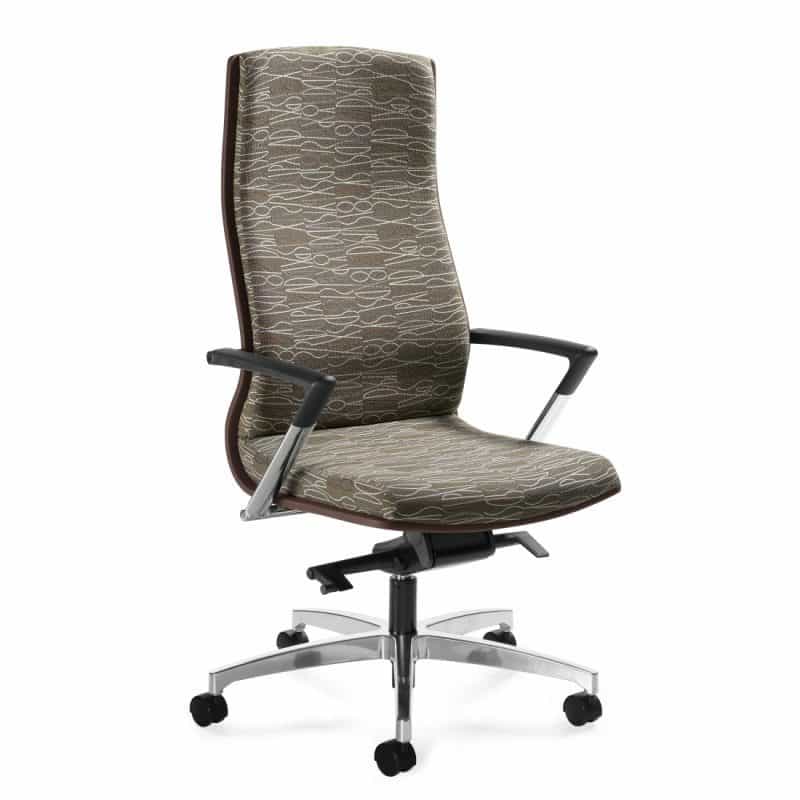 Features:
Priority's slim, sleek profile incorporates a compression-molded wood back that follows and supports the ergonomic contours of the spine. High-back and mid-back models can be upholstered in leather, fabric or in combination.
Download Brochure
Select a Model below to Get a Quote
Typicals
Features
Images
Finishes
Exec / Conference
We  provides the ultimate in comfort and performance in your private executive office, boardroom or conference room. Top grade leathers, outstanding components and a variety of finishes help create an executive chair that feels good and looks great.
View All Exec / Conference
View All Seating