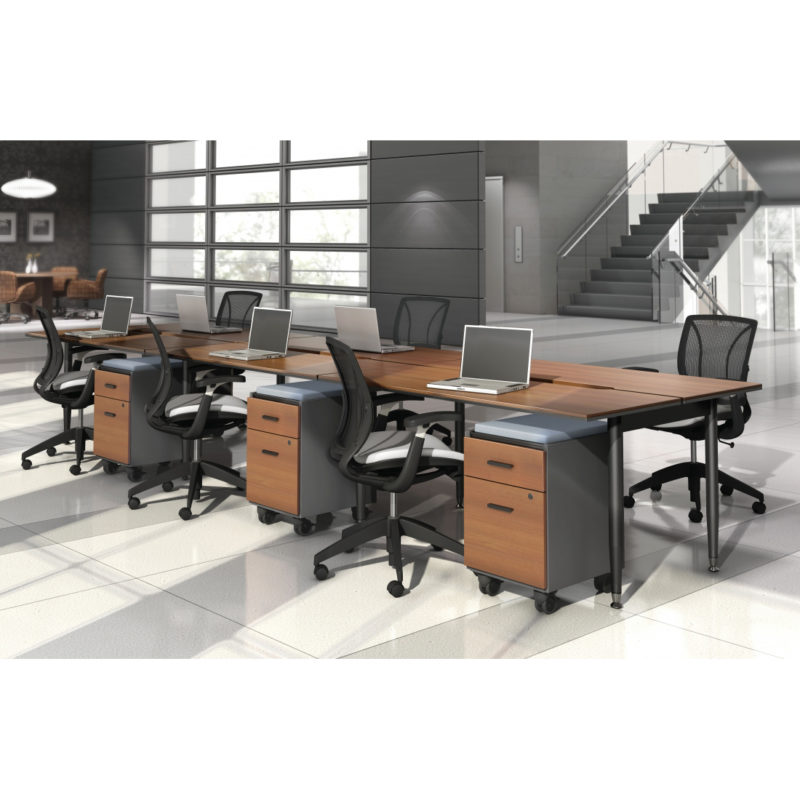 Features:
SideBar is a modular desk system that efficiently supports diverse work styles and workplace environments. Shared workspaces can be individualized with multi-functional storage components.
SideBar accommodates any work style, including benching, private and semi-private ­applications within an open office environment.
Varying levels of bench dividers and storage heights create unique visual planes ­within the workspace, providing a break from monotonous "cube farms".
A slim design power and data trough allows easy open access to duplexes and data plates. Easily reach power and data through center cutouts in the work surface, or add surface-mounted power/data modules for desk-height access.
Download Brochure
Select a Model below to Get a Quote
Typicals
Features
Wood Finishes
Images
Benching
This is the latest in office furniture design, benching systems consist of innovative, open-plan workstations. Our expert sales and design teams are excited to offer community-centric office interiors and benching office furniture that companies are looking for in their new or renovated office environments.
View All Benching
View All Cubicles