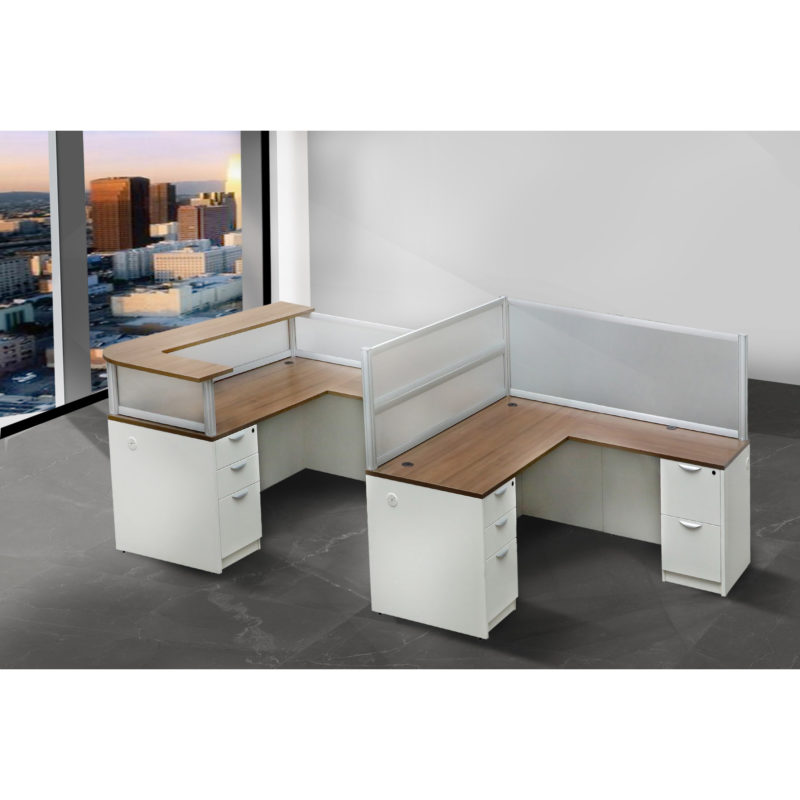 Features:
Our El Chassis style product has been expanded to now include "Chassis" two-tone Desks and "Perimeter" Divider Panels. Lair has metal legs in an "O" shape, while Chassis has full end panels and modesty panels.  Perimeter divider panels are available in 12″ and 24″ sizes with frosted acrylic inserts or custom upholstered fabric inserts. Lair/Chassis/Perimeter build cubicles at a far lower price than typical full to-the-floor panels, and give the space a more free-flowing and collaborative feel with privacy level options to match.
We stock Lair and Chassis tops in 4 colors: White, Dark Walnut, Modern Walnut, and Tiger Stripe.
We also stock ECA Electrical systems to power your stations.
Download Brochure
Select a Model below to Get a Quote
Typicals
Finishes
Features
Modular
Create a workspace your employees want to escape to – not from. With our collection of modern modular office furniture, your workplace comes to life, inspiring productivity, creativity, and collaboration throughout the day.
View All Modular
View All Desks & Tables