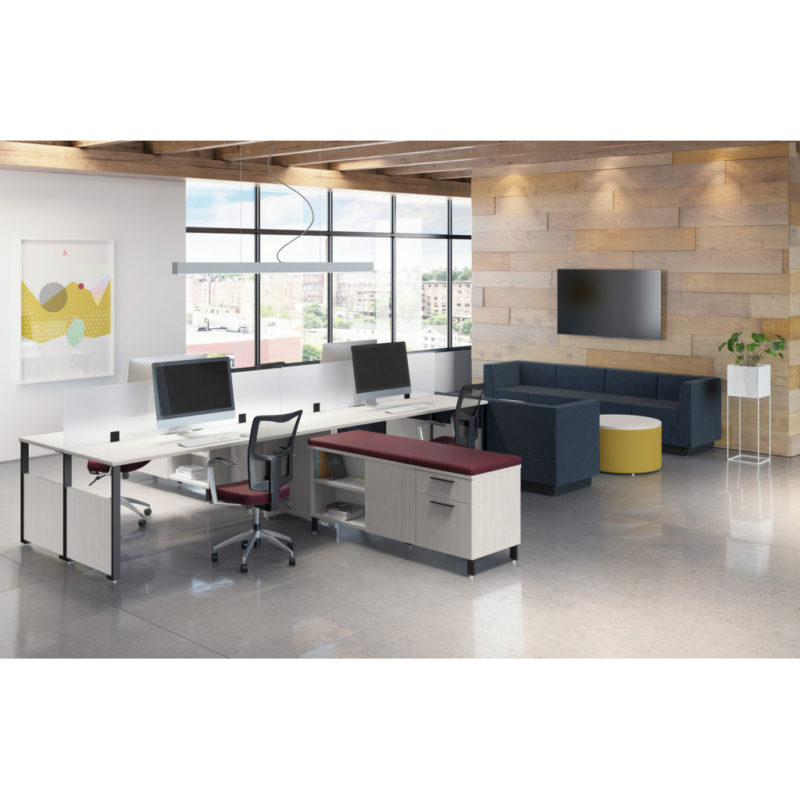 Features:
The Level collection – designed for focusing, privacy as well as collaboration and interaction – merges private offices and open spaces using furniture with high-quality finishes and a sleek and harmonious design, creating productive work areas that meet individual needs.
Download Brochure
Select a Model below to Get a Quote
Typicals
Images
Wood Finishes
Modular
Create a workspace your employees want to escape to – not from. With our collection of modern modular office furniture, your workplace comes to life, inspiring productivity, creativity, and collaboration throughout the day.
View All Modular
View All Desks & Tables