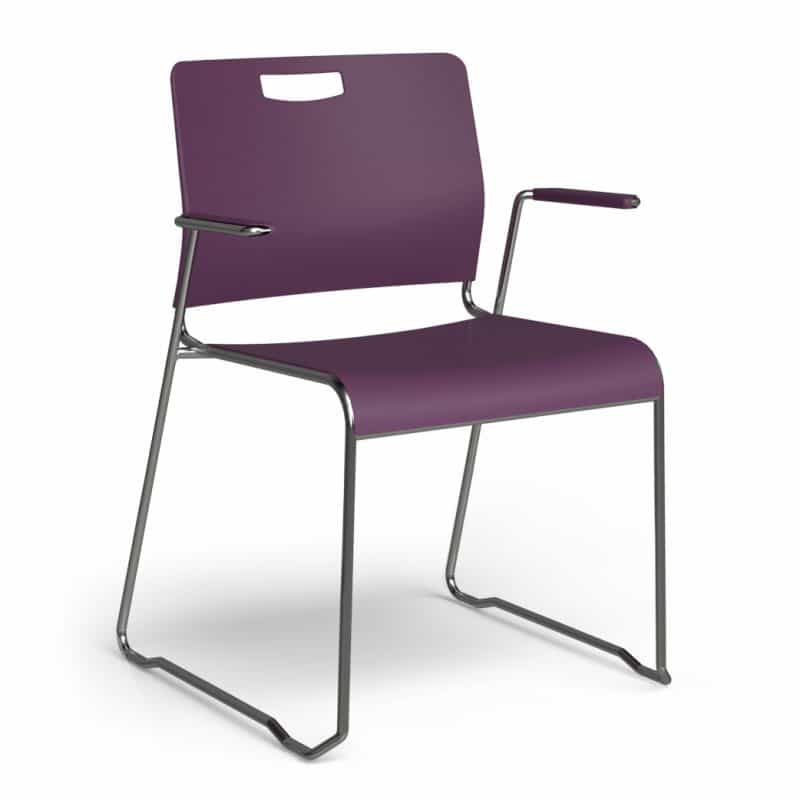 Features:
The 9 to 5 SEATING KELLEY CHAIR is your ideal high density multi-purpose seating solution made with a strong, lasting thermoplastic shell. Choose from 11 vibrant colors to mix and match with your office look and personality. KELLEY also offers plastic armrest covers to match your chair color, as well as the option for an upholstered seat, to heighten the chair's level of support, comfort and style. This highly agile chair features a chrome finished sled shape frame and can stack up to a colossal 33 chairs high when placed on the optional DL3 cart-9 chairs high when on the floor while maintaining a clearance under 80" doorway. Colorful, vibrant and versatile, KELLEY is the perfect chair to stack up against all your office multi-purpose seating needs.
Download Brochure
Select a Model below to Get a Quote
Typicals
Features
Color Options
Guest / Side
There is only one chance for a first impression. Make it count with quality and stylish visitor seating and guest chairs from Warehouse of Fixtures. Attractive, functional and affordable, it's visitor seating done right.
View All Guest / Side
View All Seating