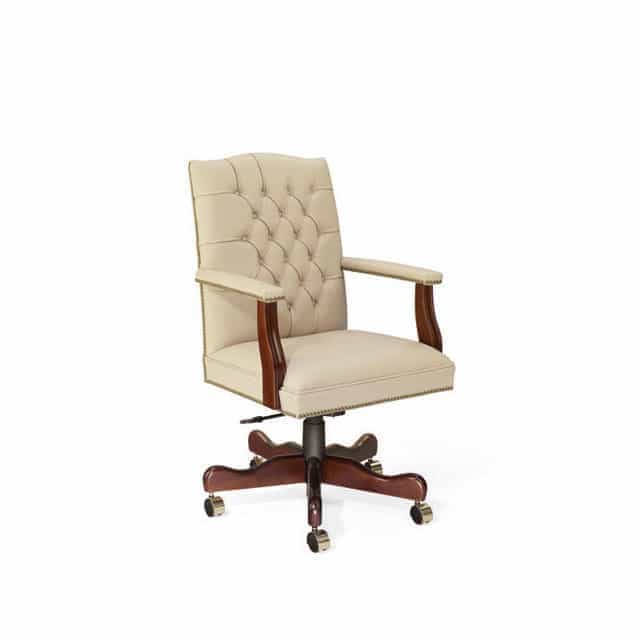 Features:
Handsome styling with elegant detailing makes Kennerly a mainstay for today's traditional environments. Precisely placed trim nails and button-tufted or plain back models complete the line. Swivels feature swivel-tilt control with pneumatic height Management Swivel Non-Tufted 132 adjustment.
Download Brochure
Select a Model below to Get a Quote
Exec / Conference
We  provides the ultimate in comfort and performance in your private executive office, boardroom or conference room. Top grade leathers, outstanding components and a variety of finishes help create an executive chair that feels good and looks great.
View All Exec / Conference
View All Seating