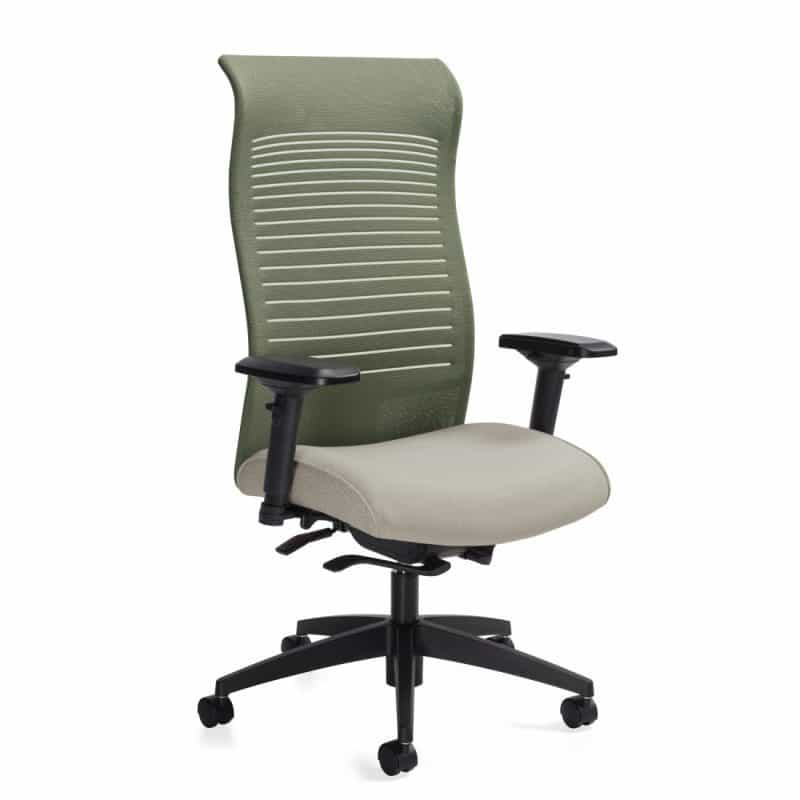 Features:
The Loover synchronized mechanism incorporates the next generation of intuitive ergonomics. The chair senses the user's weight and automatically adjusts the tension of the tilting action so it will be comfortable for each user. The torque requirement automatically changes for each user from the smallest individuals to the more generous in size without the need for any manual adjustment. The stretch mesh changes its shape to match your body. Together they promote healthy movement, proper spinal alignment support and comfort.
Download Brochure
Select a Model below to Get a Quote
Typicals
Features
Metal Finishes
Mesh Finishes
Exec / Conference
We  provides the ultimate in comfort and performance in your private executive office, boardroom or conference room. Top grade leathers, outstanding components and a variety of finishes help create an executive chair that feels good and looks great.
View All Exec / Conference
View All Seating