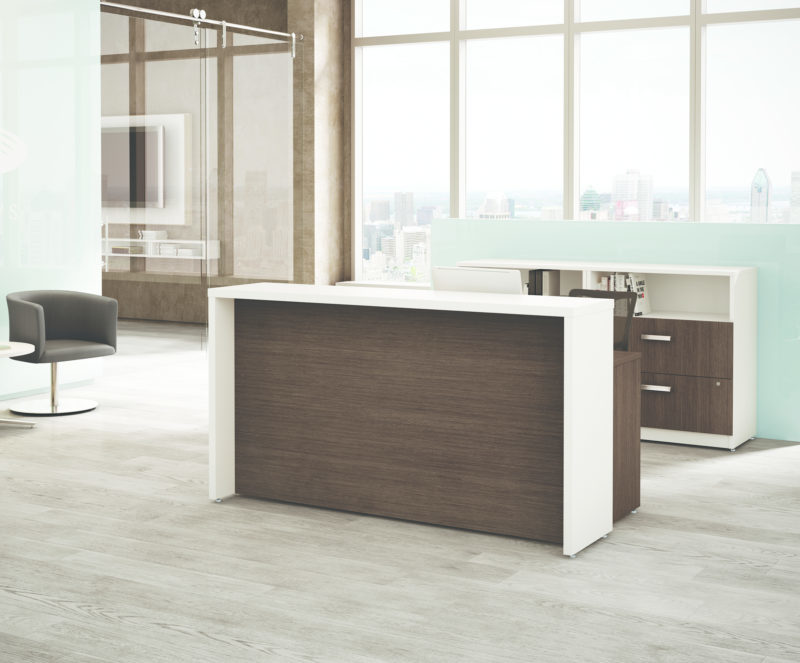 Features:
The stylish and practical M-Brace collection fits perfectly into any reception area. Customize the contemporary look with a backlit or glossy front panel to create that positive first impression!
Select a Model below to Get a Quote
Typicals
Fabrics
Handles
Glasses & Acrylics
Wood
Melamine
Reception
Modify  reception products by adjusting the dimensions and get a personalized unit that fits your environment perfectly. Whether you want to change the configurations for greater efficiency or more work space, let Warehouse of Fixtures experts help you build the ideal furniture.
View All Reception
View All Desks & Tables