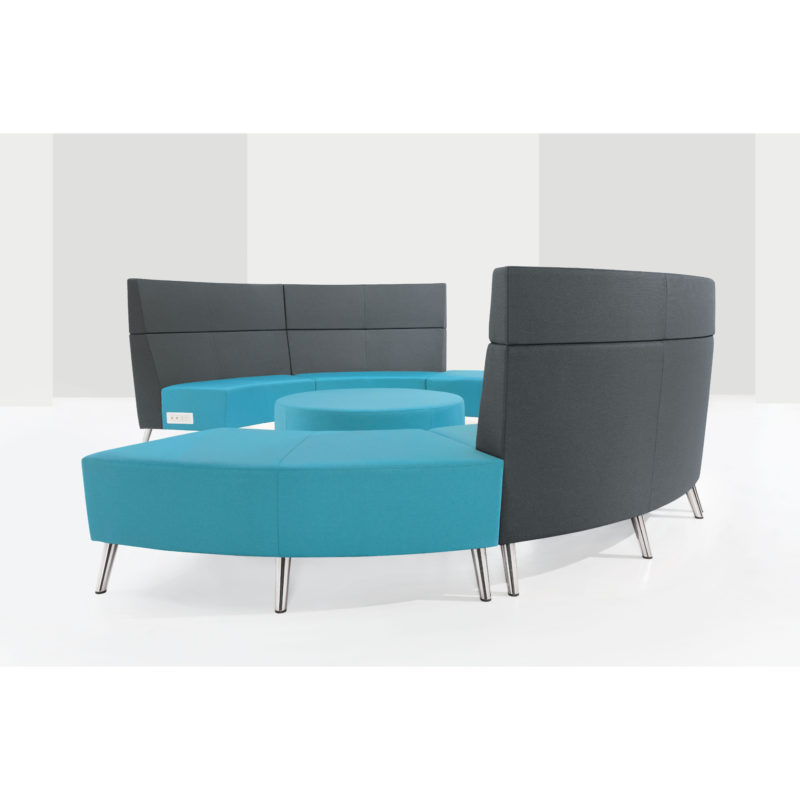 Features:
Bring people together in a place where ideas, insight and inspiration can be shared. River supports an endless array of curvilinear and rectilinear con gurations with three back heights and benches. Seating and tables can be speci ed with power and USB outlets for mobile devices. An optional HT construction lets River overachieve in high traf c, high demand environments such as airports and universities.
Download Brochure
Select a Model below to Get a Quote
Typicals
Features
Finishes
Images
Lounge
Explore curves, cushions and comfort. Choose from new and modern lounge seating to create your own modern masterpiece.
View All Lounge
View All Seating