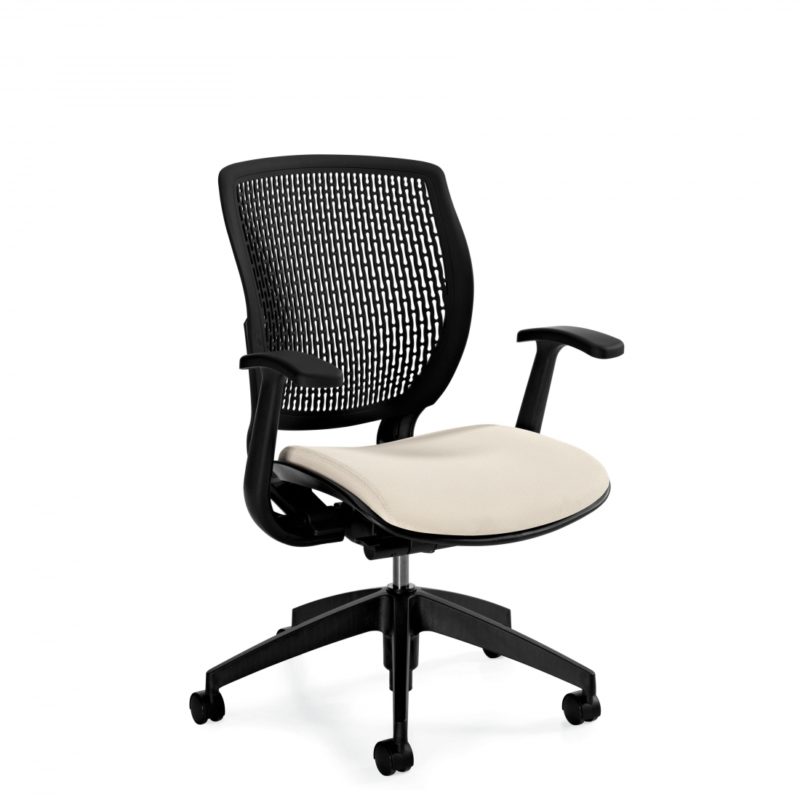 Features:
Designed to do it all, Roma is the perfect "everywhere" chair.
Choose from a variety of great mesh colors to make Roma your own! Available with matching color fabric options.
Four back styles, two arm options and your choice of fabric, vinyl or leather seat upholstery.
Roma offers a Flex Response Back Support – The polypropylene and upholstered posture back feature a flexible back construction that provides support, proper spinal alignment and comfort when moving or reaching from a seated position.
Arms and armcaps are constructed of durable fiberglass reinforced nylon, fixed height with a special coating that feels soft and warm to the touch.
Download Brochure
Select a Model below to Get a Quote
Typicals
Features
Images
Mesh Colors
Exec / Conference
We  provides the ultimate in comfort and performance in your private executive office, boardroom or conference room. Top grade leathers, outstanding components and a variety of finishes help create an executive chair that feels good and looks great.
View All Exec / Conference
View All Seating