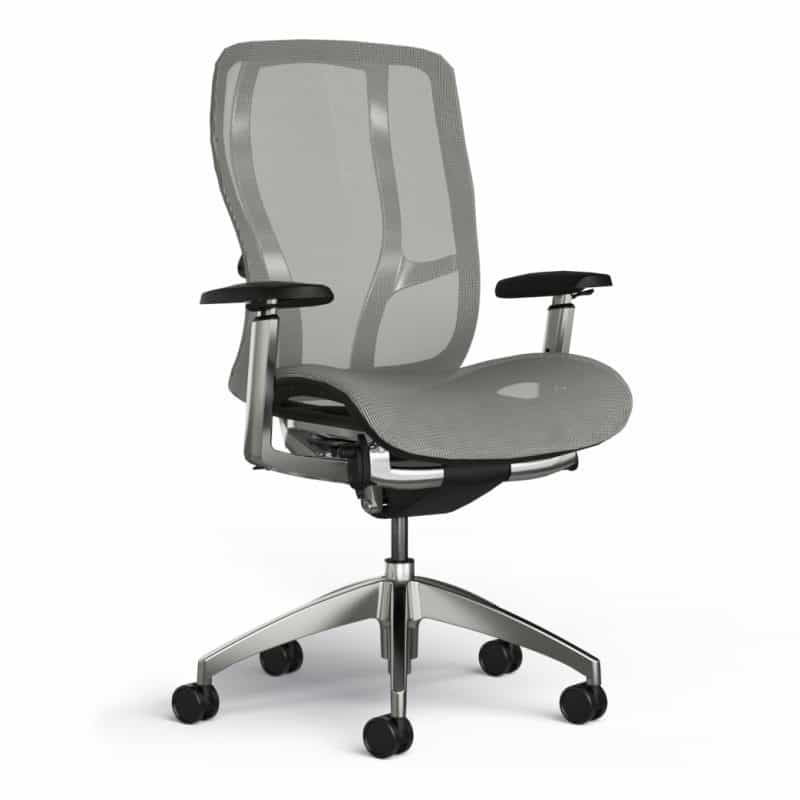 Features:
Vesta's ergonomic design fits well in all managerial and executive applications. High quality woven mesh on both seat and back molds to every user's body providing tailored support. High resilient molded foam seat upholstered in fabric or leather featured in models 3065 and 3085. Available four-way adjustable A30 arms which offer highest degree of ergonomic adjustment. Arms are height adjustable. The A30 pads move forward, backward and shift inward or outward for width adjustment. A28 and A29 pads feature only height adjustment.
Download Brochure
Select a Model below to Get a Quote
Typicals
Mesh Colors
Features
Images
Exec / Conference
We  provides the ultimate in comfort and performance in your private executive office, boardroom or conference room. Top grade leathers, outstanding components and a variety of finishes help create an executive chair that feels good and looks great.
View All Exec / Conference
View All Seating